Knoxville, TN Area Events Calendar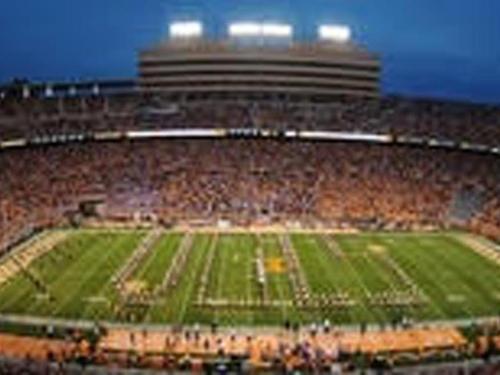 If you are in Knoxville for the day or for the weekend, there are always a multitude of events happening in and around town. The Comfort Inn Knoxville is ideally located only minutes from many of the event venues making it the perfect place to stay in Knoxville!
January - December, 2018 - First Friday Knoxville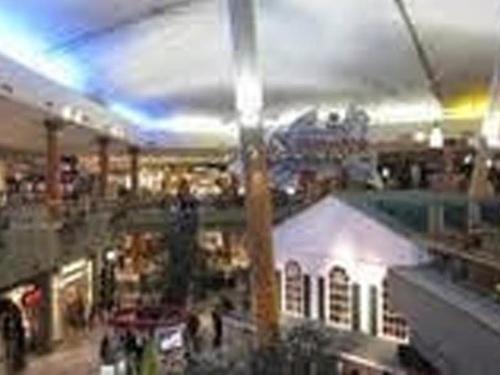 Knoxville is home to a diverse community of artists, as well as arts and cultural organizations. The community comes together on the First Friday of every month in downtown Knoxville. Over recent years, the celebration has extended throughout the city, encouraging people to venture out and enjoy great art and great company throughout all of Knoxville.
A number of galleries and venues throughout the city feature a variety of artists' displays and live music. Downtown anchors include The Art Market, The Emporium and the downtown Visitors Center, home of the WDVX Blue Plate Special – all conveniently located on Gay Street. http://www.knoxvillefirstfriday.com/
March 23 - 25, 2018 - Big Ears Music Festival
For a weekend each year, the Big Ears Festival causes Knoxville to have one of the highest concentrations of Pulitzer Prize, MacArthur "Genius" Grant, and Grammy Award-winning musicians and artists of any city in the United States. The Big Ears Festival is a dynamic, interactive experience that explores connections between musicians and artists, crossing all musical genres while interfacing with film, performance, and the visual arts.
https://bigearsfestival.org/
April 14, 2018 - Rossini Festival International Street Fair
Knoxville Opera's Rossini Festival International Street Fair brings a taste of Europe to East Tennessee by celebrating the color, fun, and excitement of opera and international culture.
Combining a vibrant International Street Fair with world-class opera performances, art and craft exhibitions, and a wide variety of other events, the Rossini Festival transforms downtown Knoxville's Gay Street into a colorful International festival. The festival features multiple stages with a range of entertainment options, an upscale artisan's market, the smells and tastes of wonderful foods and beverages, and a special children's area on Market Square, complete with fun entertainment and games. http://www.knoxvilleopera.com/rossini-festival-3/
May - November, 2018 - Knoxville Market Square Farmers Market
The Knoxville Market Square Farmers' Market is an open-air farmers' market located on Market Square in the heart of downtown Knoxville. Everything at the market is grown or made by the vendor in the East Tennessee region. Products vary by the seasons and include produce, eggs, honey, herbs, pasture-raised meat, bread, baked goods, salsas, coffee, artisan crafts, and more. With interactive fountains, delicious local food, and surrounded by shops and restaurants, the MSFM is a perfect family destination.
https://www.nourishknoxville.org/market-square-farmers-market/
May 4 - 6, 2018 - NSRA Street Rod Nationals Knoxville
Check out nearly 2000 street rods, customs, muscle cars, and street machines and more than 600 exhibitors and swappers at Chilhowee Park as the National Street Rod Association presents its 43rd Annual Street Rod Nationals South, visit
http://www.nsra-usa.com
for more info.
May 19, 2018 - International Biscuit Festival
Love biscuits?? The International Biscuit Festival celebrates that most perfect of foods – the biscuit. More than 20,000 Biscuit lovers will fill downtown Knoxville to enjoy the Biscuit Boulevard, Biscuit Bazaar, Biscuit Baking Contest, and other must-see events of the festival! This event was also selected as the #1 Food Festival in the U.S by Livability.com. The event has been featured in Southern Living, the New Yorker, the New York Post, and CNN.
http://www.biscuitfest.com/
July 4, 2018 - Festival on the 4th
September 2018 - Tennessee Valley Fair
Annual fair featuring East Tennessee's agricultural heritage, a concert series with great headliners, carnival rides, food and lots of entertainment.
http://www.tnvalleyfair.org/
September - November, 2018 - University of Tennessee Football
Watch the University of Tennessee face the SEC's toughest opponents at Historic Neyland Stadium alongside 102,455 college football fans. http://utsports.com/index.aspx?path=football
September 8, 2018 - Tennessee vs. ETSU
September 15, 2018 - Tennessee vs. UTEP
September 22, 2018 - Tennessee vs. University of Florida
October 20, 2018 - Tennessee vs. University of Alabama
November 3, 2018 - Tennessee vs. Charlotte
November 10, 2018 - Tennessee vs. University of Kentucky
November 17, 2018 - Tennessee vs. University of MissouriSeptember - November 2018 - University of Tennessee Football
October 2018 - Knoxville Brewers' Jam
November 1 - December 31, 2018 - Knoxville Christmas in the City
Christmas in the City is Knoxville's most anticipated winter festival. Knoxville dresses for the holidays with lighted trees and decorations including the popular Rooftops displays and best of all there are plenty of events guaranteed to bring holiday cheer! Enjoy train rides, caroling, marshmallow roasting, lighting of the Christmas tree, sparkling lights, photos with Santa, hot cocoa and much more.
Regal Celebration of Lights
November 24, 2018
6:00pm-9:00pm
Market Square, Krutch Park, and Market Street
Lighting of the Downtown Christmas tree. http://www.knoxvilletn.gov/government/city_departments_offices/special_events/christmas_in_the_city
WDVX Holiday Ho Ho Hoedown
November 24, 2018
6:30pm-9:00pm
Market Square Stage
Knoxville's Holidays on Ice
November 25, 2018 - January 8, 2019
Market Square
Knoxville's open-air ice skating rink located in Historic Market Square http://www.knoxvillesholidaysonice.com
WIVK Christmas Parade
December 7, 2018
Gay Street
7:00pm
Bands, dancers, lighted floats, characters, and Santa Claus parade down Gay Street and brings fun holiday spirit to all! Great event for the entire family.
Dixie Stampede's Holiday Adventure
Dixie Stampede
3849 Parkway, Pigeon Forge, TN 37863
The "high-spirited adventure" of Dolly Parton's Dixie Stampede Dinner Attraction receives a festive twist for the 2017 holiday season with the magnificent sights and sounds of Christmas, including a full-scale living Nativity, holiday decorations, Santa Claus and a fabulous four-course Christmas feast. http://www.dixiestampede.com/pigeon-forge/christmas-show
Shadrack's Christmas Wonderland
Sevierville/Kodak, TN
Tennessee Smokies Baseball Stadium
3540 Line Drive, Kodak, TN 37764
Dusk-10:00 PM (or possibly later on the weekends) Open rain or shine and on holidays.
See a synchronized music and light show that will amaze you from the comfort of your vehicle and then get out at Santa's Village to see Santa, and do much more. http://shadrackchristmas.com/sevierville/
Christmas at Biltmore
Asheville, NC
The Biltmore
1 Lodge Street, Asheville, NC 28803
See the hundreds of trees, thousands of lights, and miles of garland around the picturesque estate. Visit Antler Hill Village on Saturdays and Sundays to see Santa! http://www.biltmore.com/events/christmas-at-biltmore-daytime-celebration-1
Dollywood's Smoky Mountain Christmas
Pigeon Forge, TN
Dollywood Theme Park
2700 Dollywood Parks Blvd. Pigeon Forge, TN 37863
A must see indeed, as a five-time award winner of America's Best Christmas Event. Features over four million holiday lights and spectacular performances! You can also see Santa in the Parade of Lights! http://www.dollywood.com/themepark/festivals/Smoky-Mountain-Christmas.aspx?icid=smc-festlgd-leftrail-bnr
Sevierville's Winterfest
Sevierville, Pigeon Forge, and Gatlinburg, TN
Enjoy viewing millions of twinkling lights as you drive down the Parkway through Sevierville, Pigeon Forge, and Gatlinburg. http://visitsevierville.com/SpecialEvents.aspx#!/88004-smoky-mountain-winterfest-celebration
New Year's on the Square
Downtown Knoxville, TN
Market Square
12/31/18 10:30 PM
Celebrate the coming of the New Year in Historic Market Square Knoxville with a countdown, ball drop, and fireworks! http://www.knoxvilletn.gov/government/city_departments_offices/special_events/christmas_in_the_city/
Knoxville, TN Tours
Dogwood Arts: Art in Public Places - Downtown Knoxville and McGhee Tyson Airport - Now thru March 10, 2018
Civil War Walking Tours – The Gunslingers, The Early Years, and more. Call for reservations 865-309-4522 - KnoxvilleWalkingTours.com
Tennessee Riverboat Cruises – Civil War History Cruises, Comedy Cruises, and more. Call for reservations 865-525-7827 - TNRiverboat.com
Knoxville Food Tours
February 22, 2018 — December 31, 2018
Enhance your time in Historic Downtown Knoxville! Enjoy a complete Knoxville experience in just a few hours by enjoy tastings of specially selected dishes from some of Knoxville's best new and iconic restaurants featuring local, regional, Southern & Appalachian cuisine; add pairings of beer from local and craft breweries, wine flights, craft cocktails, Tennessee whiskey, or even moonshine; hear the history of the city and notable buildings.
Featured Weekly Tours – Spring, 2018
+ Saturday Special, 4:45 p.m.
+ Sunday Brunch, 9:30 a.m.
+ Sunday Afternoon, 2:00 p.m.
$79 Per Person - Reservations Required. Purchase Tickets at www.knoxvillefoodtours.com or call 865-201-7270.
Three Rivers Rambler – Christmas Lantern Express
All aboard the Christmas Lantern Express! Before departure, enjoy hot chocolate and gingerbread men at the depot. Onboard the train hear local celebrities read "The Christmas Lantern" book by Karen C. Bishop and visit with Santa, who gives each child a small gift. This trip will last 90 minutes to 2 hours. Become a part of this Knoxville tradition. - November through December 2018. Call for reservations 865-524-9411 - ThreeRiversRambler.com
Knoxville Food Tours – Group tours, custom tours, and more Call for reservations 865-201-7270 - KnoxvilleFoodTours.com
Knox Brew Tours – Marble City and South Loop Tours, Sunday Fun-Day, and more. Call for reservations 865-951-6883 - KnoxBrewTours.com
Volunteer Princess Cruises – Dinner, Lunch & Brunch - Cruises through the heart of Knoxville. Schedule & Reservations 865-541-4556 - VolunteerPrincess.com
For more information on the events listed above, please call Visit Knoxville at 1-800-727-8045